Update Your Pantera Fuse Panel

with modern Blade type fuses (ATC)!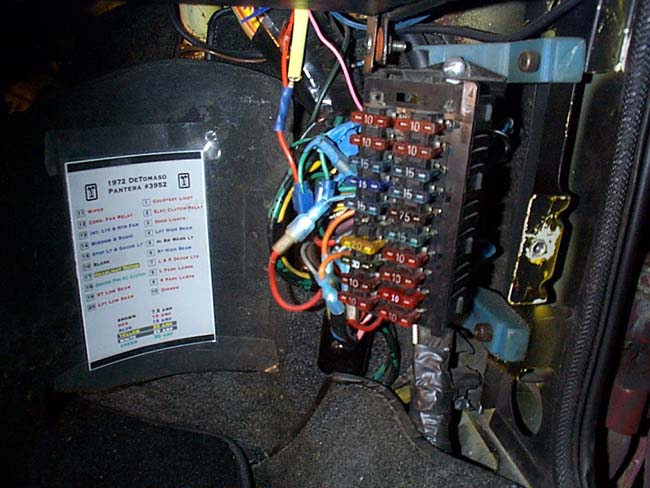 (Photo shows the prototype. All panels are pre-tested in a Pantera.)
Improve reliability, ease vehicle problem troubleshooting, and reduce the strain of multiple components fused thru the same circuit by adding additional circuits for accessories like amps, alarm, fog lamps, etc.

Two different styles available to best meet your needs.
The standard model has 20 fused circuits with appropriate fuse ratings to protect your Lucas "Darkness-Grade" wiring.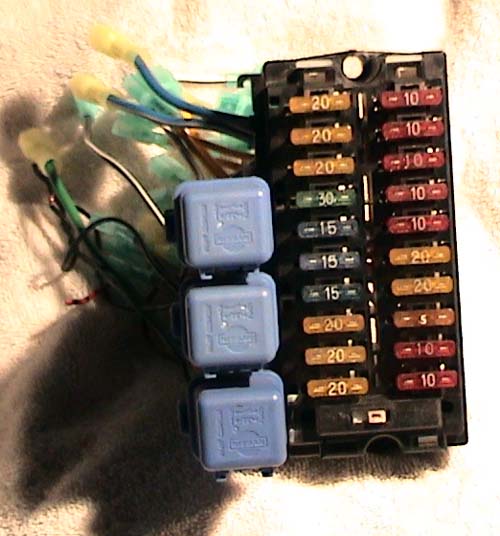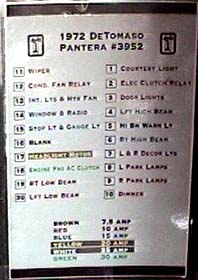 The Master Panel model with relays for headlights & radiator fan power with 22 fused circuits.
Both models mount in the stock location, and
mounting blocks and instructions are included.

Standard Model without relays $130
Master Panel model with relays $280
(Continental US shipping included)
Contact: Bob Timma [email protected]
To order or for more details